Welcome to Pradera
Prestige without pretense. Rustic yet refined. A beautiful blend of Irish and modern nestled in the countryside.
Experience Club Life
The club for all seasons
Nestled in the unspoiled hills of Parker, Colorado, The Club at Pradera's exquisite Jim Engh-designed Irish links-style golf course, luxurious amenities and superlative guest service have earned it acclaim as one of the finest private golf and lifestyle clubs in Colorado. From its unrivaled setting to its year-long array of social and recreational activities designed to engage and delight every member of the family, Pradera offers innumerable opportunities for members to forge lasting friendships and create lifelong memories.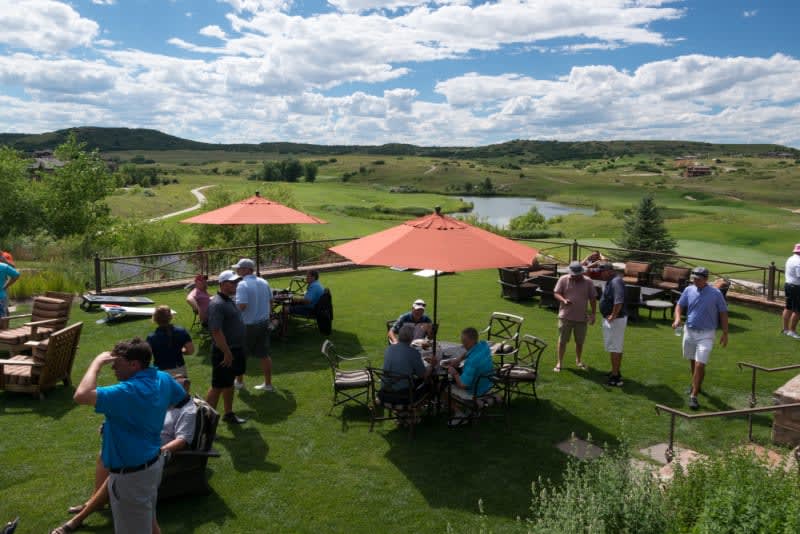 About the Club
The Club at Pradera provides more than a unique golf experience, it's an adventure.
The golf course blends Irish modern influences, with a Colorado twist, challenging golfers of all skill levels. Spring, summer and fall are filled with men's and ladies' leagues, tournaments and events, as well as an extensive Junior Golf Academy. Pradera's Clubhouse, designed by award-winning architect, Marsh & Associates, is distinctly Colorado -- open, bright and natural with harmonious character expressed throughout in rich native woods and stone. All members of your family will find a calendar full of memory-making events year round, including holiday celebrations, summer concerts, and family nights.