Buyers in today's real estate market still feel the heat when looking for a home. Limited housing inventory and high homebuying demand have made securing a property complex. If you're searching for a Franktown, Colo., estate of your own, you will have to get out there and put in the work.

Attending an open house is an ideal way to show you're a serious contender to purchase the home while also learning about the property. You may be wondering what to keep an eye out for when walking through a home. Well, this guide has got you covered! Here's what to look for during a Franktown open house so that you can secure the property that best suits you.
Spaces or amenities that will accommodate your lifestyle
Attending an
open house
is the best way to get a feel for the property and imagine your day-to-day life there. You can see first-hand just how well various spaces and amenities will accommodate your lifestyle. Here are some key areas and features to look out for as a potential buyer.
Room sizes

Note the size of the rooms when you walk through each area. Imagine your furniture in the space to see if it would fit or would be too cramped. Maybe you want a larger kitchen or entertainment area this time around. Secondary bedrooms are often smaller, too, so make sure they're big enough if your kids are getting older and need more space.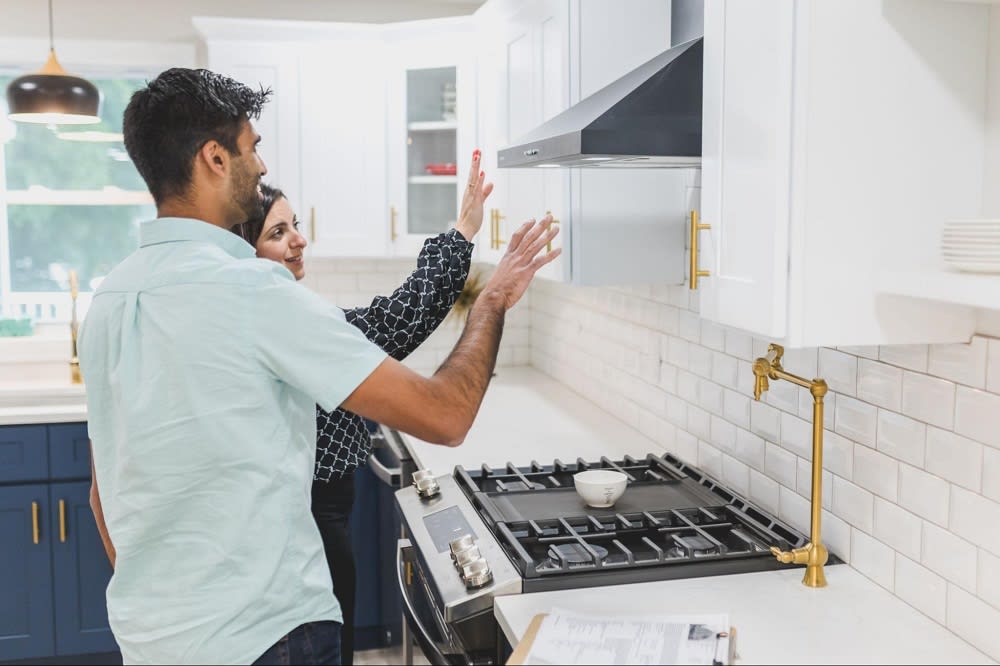 Appliances and their functionality
Don't be reluctant to
check out the home's appliances
to see if they're in good condition or functioning correctly. Appliances are usually transferred over to the buyer during a home sale. Major appliances to check include the refrigerator, dishwasher, stovetop, oven, washer, and dryer. All these appliances are expensive to replace, and malfunctioning can cause serious issues. Faulty refrigerators and dishwashers can leak water from the bottom, while damaged washers and dryers can be a potential fire hazard.
Storage space

Like room space, you'll want to see if there's enough storage space for your belongings. For example, are the bedroom closets big enough to store your family's clothes, shoes, and accessories? You may also be looking for additional storage space in the attic, basement, garage, or hallway closet. Consider the space you need to store holiday decor, sports equipment, or personal memorabilia.
Exterior landscaping or facilities

Another area of the property to scope out is its exterior. Check to see if the lawn is well-maintained or if the grass is overgrown. Landscaping can be costly, so the better shape the yard is in, the less work it will be if you do purchase the home. The property may have a pool in the backyard too. Inspect the cleanliness of the water to see if it can be used immediately upon moving in. If there is an outdoor facility — like a shed — examine if its structure is intact. You can even look inside and see how spacious it is.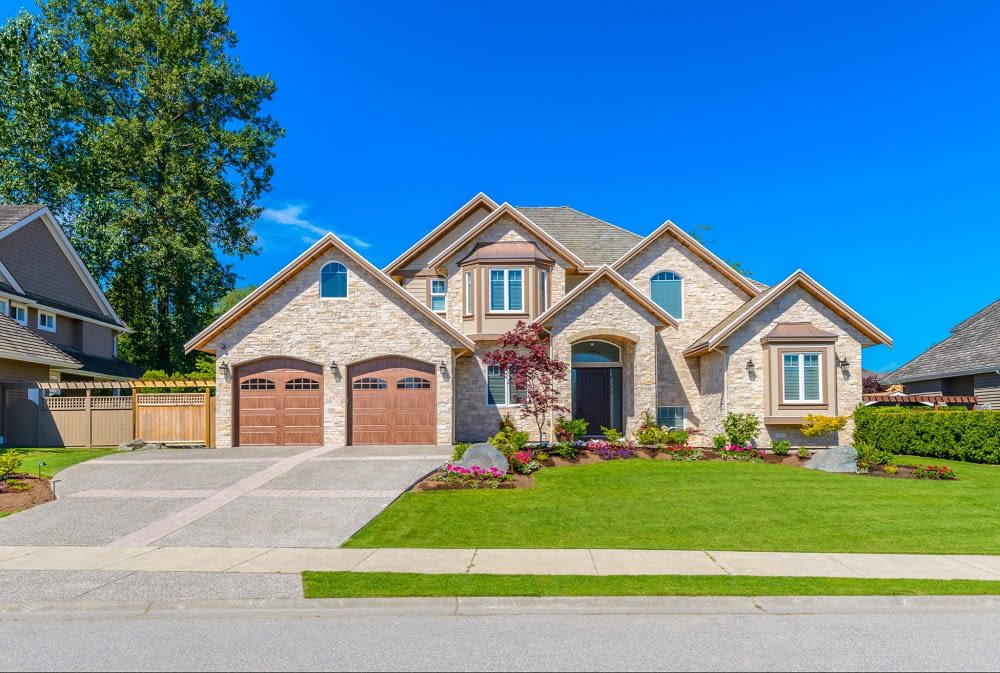 Photo courtesy of Shutterstock
Privacy
Visiting the home in person
will give you a better feel of how much privacy you and your family will have. When walking through the house, look out the windows to see how much distance is between you and your neighbors. When outside of the home, look into your windows to see if you can peer straight into the living room. If you're looking for some privacy from neighbors, you won't want to live in a home where they can see straight into your home and vice versa.
Red flags or excessive damage

When attending an open house, you'll want to keep an eye out for potential issues that could cause you problems down the road. Although minor wear-and-tear is typical, excessive damage is a bad sign of structural problems or poor maintenance. Here are some of the biggest red flags to check for before you buy.
Foundation issues
Home foundation issues
are serious, so you should look for them keenly. Small hairline cracks are typical as they merely signify the property settling over time. However, large gaps are an indication of a foundation problem. Other things to look for include slanted floors, sticking doors, bowed walls, and cracks above windows or window frames. You don't want to move into a home with significant foundation issues that have been neglected, as this can be risky and costly.
Door and window drafts
As a house settles with age, its doors and windows may change shape. Temperature changes can also cause this alteration. The
home can develop a draft
from its doors or windows. You can detect drafts around door frames (in gaps in the caulking) and near windowpanes. Drafts can cause energy bills to be higher than necessary, so it's best to ensure cracks are sealed before buying a home.
Water damage
Water damage
is also a red flag and can lead to mold. Ways to check for water damage include looking for water lines or stains on walls and ceilings and checking for rust or leaks around pipes. You can even smell a musty odor, a sign of water damage and possibly mold. Bathrooms can acquire mold more quickly, so you'll want to peek around sinks, tubs, and showers for any black or gray spots.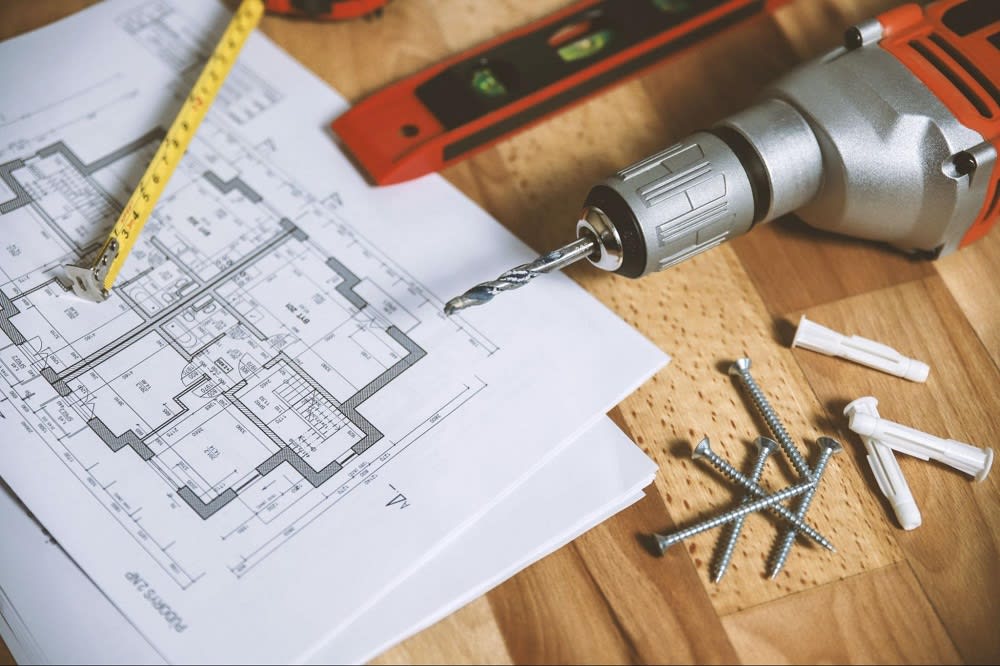 Unfinished construction or renovations
Another
red flag to look for
is any unfinished construction or renovations. If there's construction within the home that isn't complete, it could be because of structural issues. In addition, some lenders are hesitant to provide loans if a property has unfinished construction. Plus, you'll have to complete the project, which takes time and money. Numerous new renovations could be a red flag as well. As great as home upgrades are, some homeowners cut corners by hiring budget contractors or trying to DIY the space themselves. If this is the case, you'll need to have a home inspector or structural engineer thoroughly examine the property.
Maintenance neglect
Finally,
look for signs of neglect
inside and outside the home. If the owner hasn't maintained it regularly, the property could have all types of problems (not to mention it'll take more work upon moving in). Maintenance neglect can include chipped paint, leaky faucets, weeds in the yard, scratched floors, and grimy tubs. These signs indicate that the owner didn't take care of minor touch-ups, which could also indicate major issues.
Franktown real estate for sale
Fall in love with a Franktown home you saw during an open house? Reach out to real estate agent
Derek Thomas
! A knowledgeable realtor with deep roots in Denver, Derek is well-known for his impressive negotiation tactics and elite customer service. Work with Derek Thomas and discover the finest
homes for sale
in Franktown, Colo.

*Header photo courtesy of Shutterstock