Once a secluded outpost in the Colorado Territory outfitted with the barest essentials for frontier people looking to set up homesteads in the wild west, Douglas County, Colorado has grown into one of the leading luxury ranch destinations in the U.S. Nowadays, people are flocking to this central western area to enjoy its natural beauty, close-by amenities, and almost endless potential for exploration and outdoor fun. If you've ever wondered what it takes to live in the Colorado country – and with style – then look no further. We've collected everything you need to know about luxury ranch living in Douglas County.
You won't have to search for seclusion for long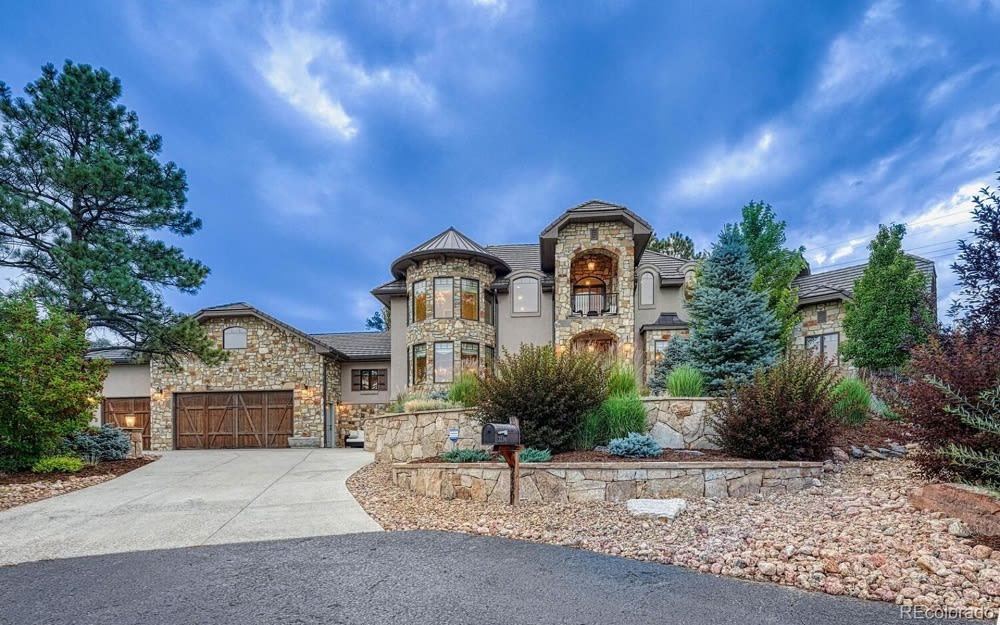 Photo courtesy of Derek Thomas Real Estate

Combining the outdoors frontier attitude with the at-home luxuries that many of us expect every day isn't so easy to accomplish. Nevertheless, Douglas County, CO is ideally situated as a perfect mixture of secluded calm and close-by creature comforts. That's why Douglas Country has attracted more and more attention recently. Similar to western towns like Sundance and Tahoe which have avidly welcomed a more exclusive clientele in the last few decades, this scenic stretch of central Colorado highlands is located right between the wide-open big sky country everyone craves and the modern metropolises of Denver and Aurora.
Many homes for sale in
Castle Rock
and adjacent Parker County feature almost zero noise pollution, a picturesque view of the Rockies, and a full roster of high-end grocers, arts festivals, and music events to suit every taste. Douglas County is home to some of the U.S.'s lowest population densities, with just over 200 people per square mile. Just don't forget to take a moment to enjoy the scene. Douglas County is welcoming in more and more residents every year, and seclusion is going to continue to be hard to call your own.
Fresh air for the lungs, wide open landscapes for the heart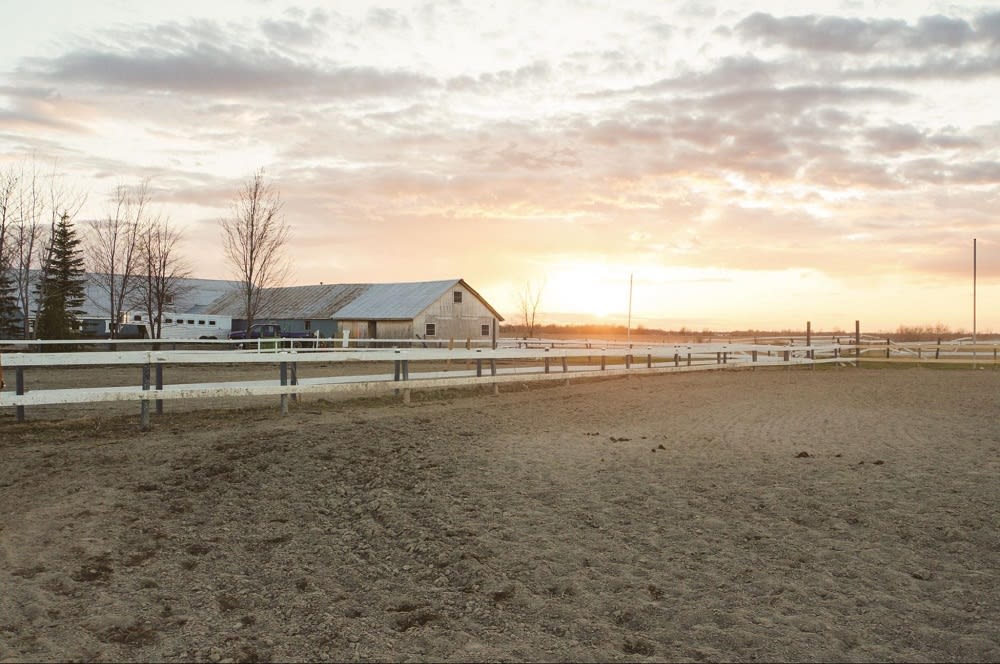 Photo courtesy of Unsplash

It's a common enough saying: the more fresh air you have, the better you're likely to feel. In Douglas County, you won't have to search long before you find a plot of land that speaks directly to your inner sense of calm and peacefulness. More and more luxury ranches are popping up across the area to make the best of the therapeutic air, temperate conditions, and crystal clear panoramas. But don't wait too long. The thousands of spotless acres of fresh air and stunning mountain sides are quickly filling up with luxury ranches all across the area.
If you've ever thought about moving away from the big city or your busy local neighborhood for the
health benefits
, then Douglas County might just be the best place to set up camp. You'll have access to countless hiking and hunting trails, a consistently beautiful nine months of weather, and plenty of room to raise a family or welcome an extended group of friends and relatives for the week (or the month).
Expect adventures every day
Colorado is home to hundreds of active horseback riding outfits, fishing and hunting expeditions, ATV and snowmobile tracks, and much, much more. If you and your family set your clock by the time it takes to get back outside to your favorite activities, Douglas County is a perfect place to call home. Gone are the days of crude camping and days away from civilization in the wilderness. Now, you're just a hop, skip, and a jump away from the famous
American Discovery Trail
, Rueter-Hess Reservoir, and numerous additional recreational sites open nearly all year.

Today's Douglas County is a 100% modern district in the state's center that provides months and months of opportunities to soak in the outdoors in style. You can easily find excellent hiking and trail walking paths that are maintained almost year-round within a few miles of your ranch, along with plenty of horseback riding trails, birdwatching events, and enough cookout locations to feed the whole family and then some. Or head into Castle Rock or Franktown County to experience outdoor music festivals, yoga studios, or simply restore yourself on the charming streets.
Opportunities for sustainable living
Photo courtesy of Unsplash
If you're like many people searching for a luxury homestead tucked away in the quiet calm of the Rocky Mountains, you may be interested in developing your land to keep livestock, house a horse stable, or grow sustainable crops. Colorado is ideally situated for those with a green thumb and who care about the land. Besides being
home to soils
that are perfect for a colorful vegetable garden as well as potatoes, tomatoes, and a dozen other hardy greens, Colorado is perfect for developing larger commercial growing operations.

Sustainable living has always been a part of the Colorado lifestyle, so if you consider yourself an eco-conscious person with an eye on developing long-term sustainable farming solutions, Douglas County could be the perfect place to start--or restart--your love for produce. What's more, the area is welcoming to horse trainers, dude ranch developers, and people simply looking to raise animals in the comfort of their own home.
Friendly neighbors, close-knit communities

Even if you're looking for seclusion and peace of mind in your ideal luxury ranch property, the classic Colorado sense of hospitality and charm will always be there for you when you need a little company. Long gone are the days when homeowners were forced to choose between solitude and city living. In Douglas County, you can have the best of both worlds. Ranchers in the area are well-known for their welcoming spirit, and nearby residents of Denver and Colorado Springs – two cities that straddle the county – are some of the country's most charming and accommodating citizens.

You can expect to join close-knit rancher communities no matter where you decide to set up a home, though locals also won't have any problem if you value solitude above all else. Living and managing a luxury ranch can sometimes take a village, so don't hesitate to ask for help or a little home cooking from your friendly neighbors. Who knows? You might just end up finding yourself in the midst of one of the most welcoming communities in the continental U.S. in the meantime.
One-of-a-kind architecture
The United States has always had a love affair with
ranch home design
, both inside and out. Luckily enough, Douglas County is still home to some of the country's most spectacular ranch home architecture. The ranch style is unique among mid-century architectural trends in that it continues to evolve in the current day without losing its firm grip on traditional, functional lifestyles. What's more, luxury home modifications fit in perfectly with the ranch decor and way of life.

The wide open country landscapes invite you to experiment with size and scale, expansive ceilings, wood facades, and timber structures that excite the eye and encourage guests to treat their time in the mountains as something more than special. If you've ever wanted a blank canvas in which to make your name with an extraordinary luxury ranch home, Douglas County is the perfect backdrop for the adventurous designer inside us all.
Country living with upscale amenities

Just because you're planning on moving to the wild mountain backcountry of central Colorado doesn't mean you have to make any compromises regarding creature comforts or high end amenities. Douglas County is ideal for those of us who appreciate a little calm and quiet in the morning and excitement and culture in the evening. As part of the Denver-Aurora-Lakewood, Colorado metropolitan statistical area, Douglas County is just minutes away from some of the state's most exclusive shops, restaurants, theaters, and seasonal festivals.
Douglas County Public Schools
have been ranked as number one in the Denver area and a top ten in the state, and several travel magazines have named Douglas County a top-five area for quality of life and
job growth
in the last twenty years. Plus, Denver's art scene and film festival programs are second to none in the country now that investors are recognizing the area for its potential for growth and cultured population. Don't forget to try out the nearby culture meccas of Boulder and Estes Park if you're looking for a more rugged outdoor experience to share with the family and the surrounding neighborhood.
Easy to rent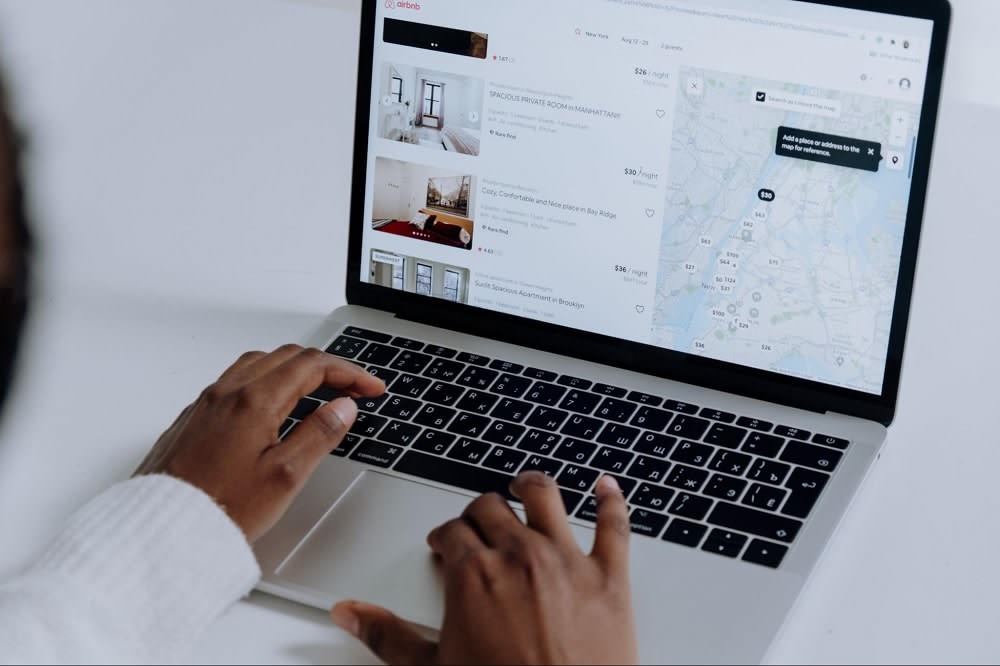 Photo courtesy of Pexels

As more and more people around the U.S. adopt online homestay and vacation rental opportunities like Airbnb and Vrbo, luxury clientele are looking for rental locations that suit their needs and standard of living. Douglas County has already welcomed a fair number of home-sharing options throughout the area. However, there is still plenty of space to develop a luxury ranch to house temporary visitors. Demand for mountainside chalet living, nearby hiking and fishing, and seasonal exposure to Colorado's fantastic winter climate only continues to grow. That's why it's easier than ever to share your luxury ranch with some of the most exclusive renters in the nation while still enjoying the property yourself whenever you see fit.
Contact a local real estate agent today
Would you like to dive deeper into claiming a little piece of luxury ranch home living for yourself? Reach out to
Derek Thomas
today with any questions!

*Header courtesy of Derek Thomas Real Estate